APACM
Asian Pacific Association
for Computational Mechanics
About APACM
The purpose of APACM is to promote the activities related to computational mechanics in the Asian Pacific region and represent the region's interests in the International Association.
Upcoming Events
APCOM 2025 will be held on December 7-10, 2025 in Brisbane, Australia​
Past Events
WCCM-APCOM 2022
15th World Congress on Computational Mechanics (WCCM XV) and 8th Asian Pacific Congress on Computational Mechanics (APCOM 2022) were held on July 31-August 5, 2022 in Yokohama, Japan.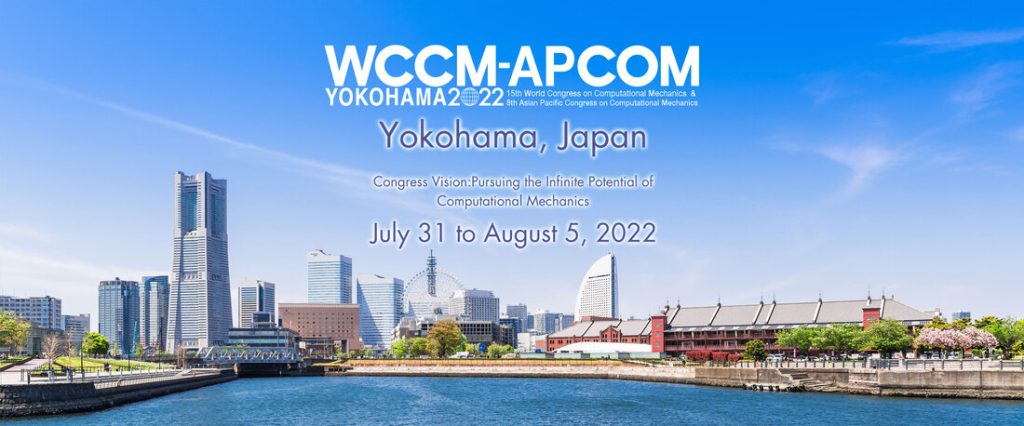 COMPSAFE 2020: APACM Thematic Conference
The 3rd International Conference on Computational Engineering and Science for Safety and Environmental Problems (COMPSAFE2020) was held during December 8-11, 2020. This conference was originally planned to be held in March 2020. Due to the pandemic of COVID-19, the conference was postponed and its format was changed to be an online conference. Many of the original participants agreed to join the conference even though the format was changed. We would like to thank all the participants and the organizers of the mini-symposia for taking parts in this event.
This COMPSAFE series was first launched in Sendai, Japan in April 2014, as a new thematic conference of the Asian Pacific Association for Computational Mechanics (APACM) as well as a new IACM special interest conference. Following the success of the first conference, the second one was held in Chengdu, China in October 2017. COMPSAFE2020 is jointly hosted by the Japan Society of Computational Engineering and Science (JSCES) and the Japan Association for Computational Mechanics (JACM), and is supported by Kobe University, RIKEN Center for Computational Science (R-CCS), University of Hyogo and National Research Institute for Earth Science and Disaster Resilience (NIED).
The topics of the conference are a variety of methodologies and techniques in computational mechanics, and computational engineering and sciences, and their applications related to (1) safety- / risk-related, disaster-preventing topics including various types of natural hazards such as earthquake, tsunami, typhoon / hurricane / cyclone, flood, explosion of volcano, land slide, (2) accidents and failures of engineering artifacts involving fractures, crashes, explosion and etc., and (3) environmental and social problems such as air / water pollution, radioactive contamination, global environment problems, evacuation and so on.
The conference started with a pre-conference event, a Japanese magic show "Tezuma", broadcasted live via Zoom from Kobe, Japan. The Opening Ceremony took place on 9th December, with opening remarks given by Prof. Daigoro Isobe, the Conference Chairman and the JSCES Vice-President, followed by Prof. Shinobu Yoshimura, the IACM Vice-President and the APACM President, Prof. John E. Dolbow, the IACM Secretary General and Prof. Hiroshi Okada, the Vice-Chairman and the JACM President. Four plenary lectures including one by Prof. Seiichi Koshizuka on particle methods and ten semi-plenary lectures on fluid dynamics to earthquake hazards, impact and shock problems to COVID-19 simulations were delivered by distinguished researchers from all over the world via Zoom. Over 250 presentations were given within 23 mini-symposia in ten parallel sessions. Among them, about 200 were by domestic participants, 40 by ones from Asian countries, the rest by ones from Europe and the US. The number of registered participants was 326.
Although among the current tough situation, the conference closed successfully with a promising expectation towards the fourth COMPSAFE, when hopefully, will be held after the pandemic is over. Finally, we would like to thank all the members of the international advisory committee, the local organizing committee, and the local arrangements committee for their help and effort for this conference.​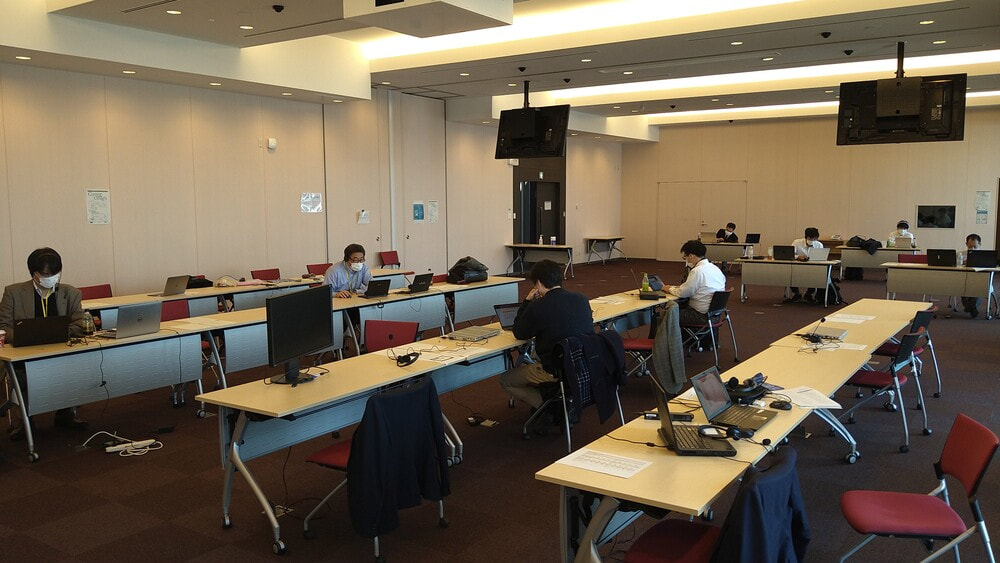 APCOM 2019
7th Asian Pacific Congress on Computational Mechanics (APCOM 2019) was held on December 17-20, 2019 at Taipei International Convention Center, Taipei, Taiwan.